Vickie Hill, Ed.D.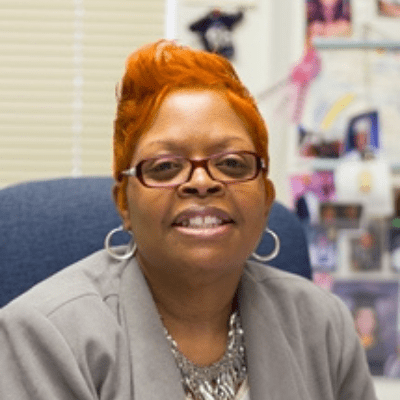 Vickie Hill, Ed.D.
Assistant Director for Operations
Dr. Vickie Hill serves as Assistant Director of Operations of the Gemstone Honors Program in the Honors College at the University of Maryland. She has provided dedicated service for the Gemstone Honors Program for over 20 years.
Dr. Hill received her B.S. degree in Criminology & Criminal Justice, and her Master's in Education from the University of Maryland University College, and her Ed.D in Leadership and Management from the Capella University, conducting extensive research on diversity in leadership. All while pursuing higher education, Dr. Hill has been with the University of Maryland campus community for 35 years.
She currently coordinates activities for 36+ faculty mentors and purchasing activities for 36+ research teams. Vickie manages the day-to-day operations for all Gemstone Honors program to include financial services, course management, facilities and communication and the website. Dr. Hill is the backbone of the program. Dr. Hill provides guidance to the financial liaisons for 36+ research teams and under her leadership the Gemstone Honors program has successfully passed every financial audit for the past 15 years. Over her 35+ years at the University, Dr. Hill has developed, mentored and influenced students from all walks of life.
Contact
0100J Ellicott Hall