The Gemstone Program at the University of Maryland is a unique multidisciplinary four-year research program for selected undergraduate Honors College students of all majors. Under the guidance of faculty mentors and Gemstone staff, teams of students design, direct, and conduct significant research, often but not exclusively exploring the interdependence of science and technology with society.
Gemstone was born out of a challenge to the status quo in undergraduate education, first in engineering, then in STEM, and now across the university writ large. At most universities, it is the job of undergraduate students to learn things that many other people already know, essentially to fill their toolboxes with tools. Only after they have completed that task, and are in some sense credentialed in their field, do they allow for the possibility that these people might also be capable of creating knowledge, of pushing the envelope, of discovering new things, and perhaps changing what will constitute the fundamental knowledge that must be acquired in a given field. Gemstone turned that idea on its head. It had the vision, over 25 years ago, to say that there were some students in our undergraduate population who could think big thoughts earlier than we were giving them credit for. They could learn subjects faster than the pace we had designed for them. They could learn topics more advanced than the standard curriculum presumes. They could have the courage to step into unknown realms, and make novel inquiries, novel discoveries, novel syntheses, and draw novel conclusions. They could work as teams, with guidance from mentors and librarians, to accomplish scholarly feats typically reserved for graduate students, and they could do so while maintaining the highest standards of research integrity, research ethics, inclusivity, and scientific methodology. And that vision, from 25 years ago, was not wrong, because we have students doing just these things. We're one of the only universities in the country with a program like this.
-- Prof. David Lovell, Director, Gemstone Honors Program
Gemstone students are members of a living-learning community comprised of fellow students, faculty, staff, and alumni who work together to enrich the undergraduate experience. This community challenges and supports the students in the development of their research, teamwork, communication, and leadership skills. In the fourth year, each team of students presents its research in the form of a thesis to experts, and the students complete the program with a citation and a tangible sense of accomplishment.

Mission
The Gemstone Honors Program engages students in a rigorous and rewarding undergraduate research experience utilizing a multidisciplinary team approach. In partnership with extraordinary faculty, Gemstone research teams advance knowledge and explore society's urgent questions. The Gemstone Honors Program challenges and supports student growth and learning in a community that values leadership, mentoring, and relationship building.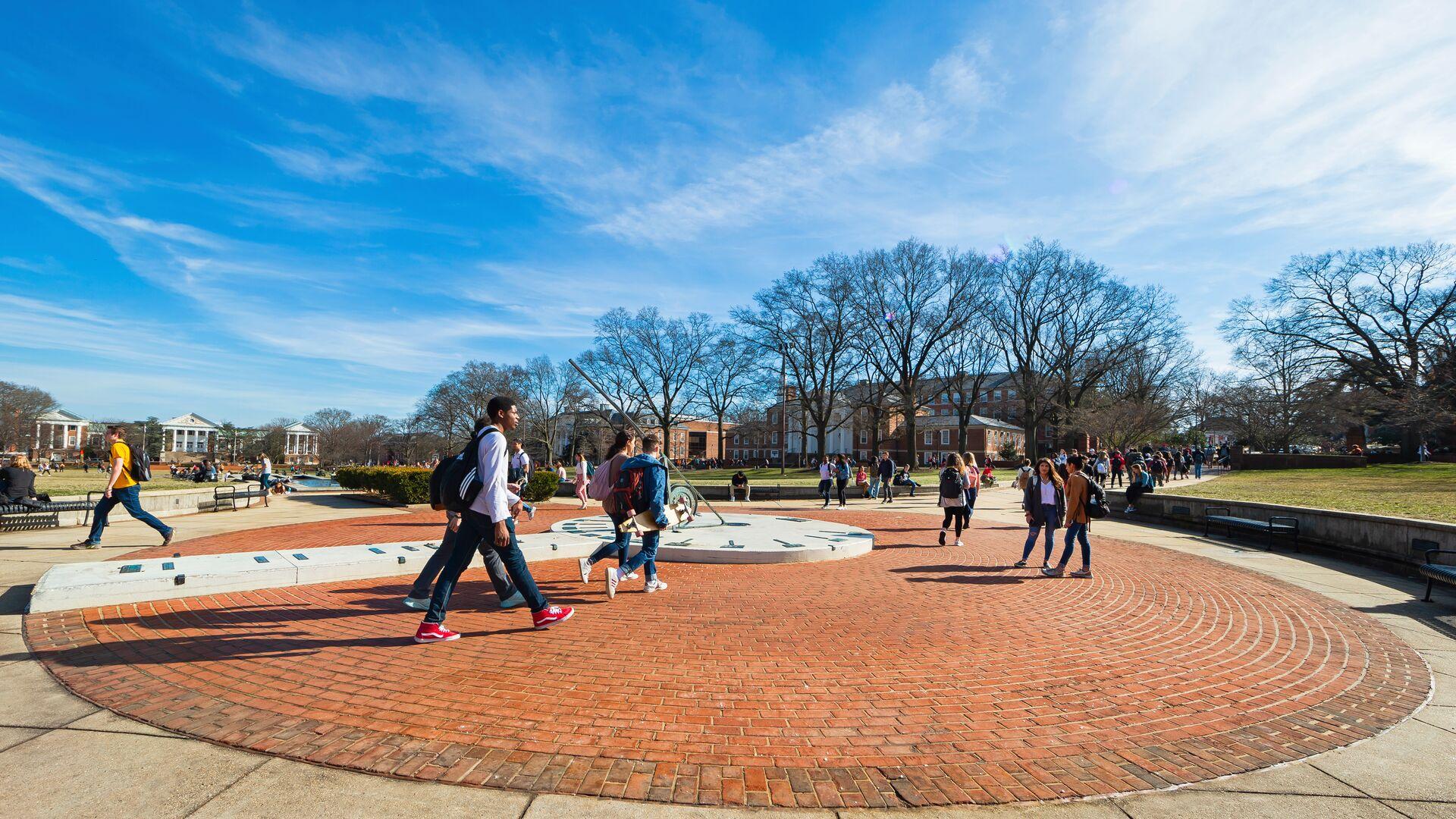 Our People
Many people contribute to making the Gemstone machinery work: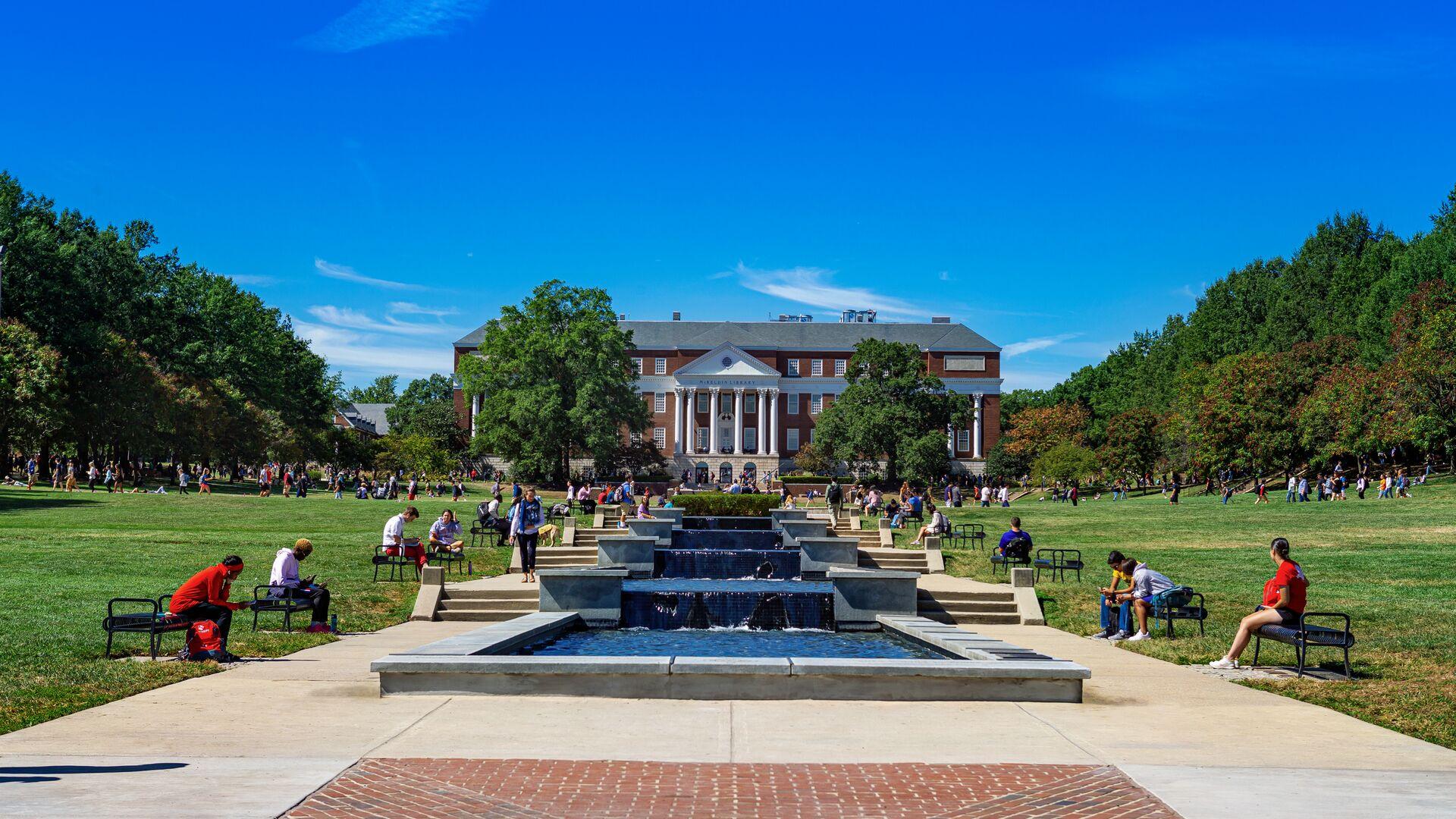 Our Program
In the Gemstone Honors Program at the University of Maryland, students of all majors come together in teams to design, direct and conduct significant research under guidance of faculty mentors and Gemstone staff.
Purpose
We are committed to providing our Gemstone students a challenging and rewarding experience based on the following goals:
Develop students' research skills in the context of multidisciplinary team research projects of importance to society
Develop students' ability to work effectively in teams
Provide students leadership opportunities through peer mentoring, teaching and service throughout their four years in Gemstone
Provide students with a close-knit community that supports them in their Gemstone and other commitments and activities at the University of Maryland
Our Commitment
We are committed to the development of scholars and leaders. Our efforts are focused on holistic student development, both inside and outside the classroom. We value qualities of mutual respect, intellectual excitement, collaboration, and diversity of thought. We strive to give our students transferable skills that will be valuable for wherever life leads them. We recognize and acknowledge that this is lifelong work. We are committed to working together as a community to help create a better, more just world.
Our efforts are targeted and shows our level of commitment to change, BUT we can't stop here! Gemstone is committed to do the following:
An open door policy for conversation, dialogue, and critique. It is our desire to be held accountable by our community.
Ongoing and public assessment and a commitment to ongoing change, specifically change that is anti-racist in nature. It is important that we continually review our syllabi, curricula, policies, and procedures to make sure those affirm our commitment to anti-racist work, and to equity, inclusivity, and other forms of positive, transformative impact.
Examples of this include: refining assignments in GEMS104 such as the Do Good Paper, better incorporating conversations about identities into GEMS202 and the overall team experience.
The Gemstone team experience is a powerful and unique opportunity for students to come together over an extended period of time to learn together--not only about research, but about working together towards change. We will be more intentional in framing that experience through a lens of equity and justice.
Gemstone research teams are encouraged to explore topics that address society's most pressing issues. Teams will be expected to include an equity-impact report in their final thesis submission.
Gemstone staff will host a town hall each semester as an opportunity to listen to our community and be held accountable to these commitments and goals.
Gemstone staff are affiliated with professional associations, such as ACPA-College Student Educators International, which published the Strategic Imperative for Racial Justice and Decolonization in 2017 as a framework and lens to inform our work as educators. Additionally, staff regularly participate in and help plan workshops and trainings related to racial justice, diversity, equity, and inclusion on campus, in the Honors College, and in Undergraduate Studies.
GO GREEN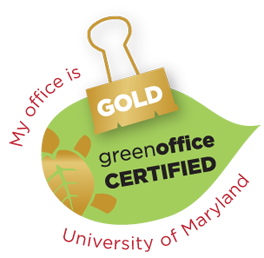 The Green Office Program engages staff, faculty and students in a  voluntary, self-guided initiative that promotes best environmental practices at the University of Maryland. The program supports and  promotes offices that are taking steps toward reducing their environmental footprint, and the Gemstone office has reached gold certification!