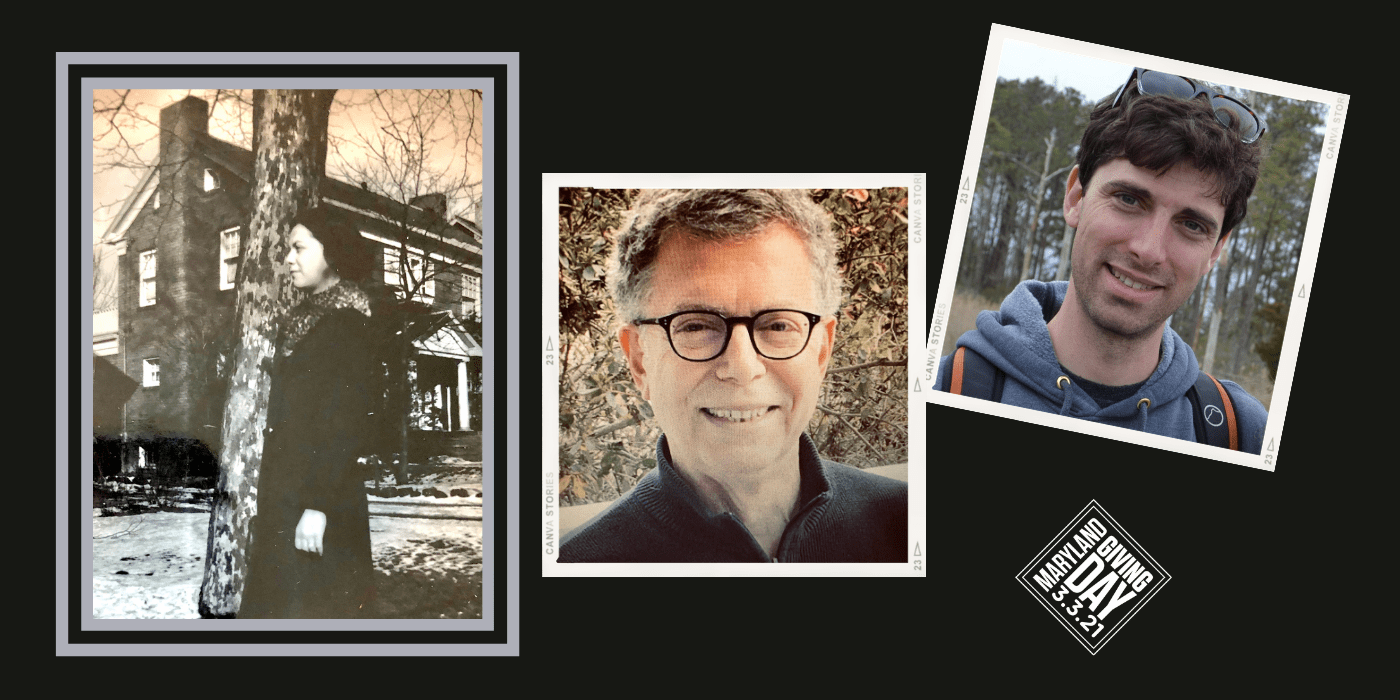 When Ken Schwartz's son was at UMD, he sat in the audience to hear his son's research team present its findings and attended games to see his son play in the marching band.
But even after his son Dan graduated, Ken Schwartz continued his support of the university.
Schwartz and his wife Nancy, who passed away in 2019, had attended small liberal arts colleges. But they were pleasantly surprised by the inclusivity and small class sizes of the Honors College's Gemstone research program, where Dan and his teammates studied the social, economic, and environmental impacts of road construction in an underdeveloped area.
"Both Nancy and I were both appreciative of his University of Maryland experience. I also appreciated the fact that it's a diverse campus," said Schwartz. "It just suggested to me that it's the type of program I should support through charitable giving."
In addition to annual giving to programs including UMD Libraries, the Clark Challenge for the Maryland Promise, and Clarice Smith Performing Arts Center, Schwartz has made gift commitment to UMD is through his estate plans that will benefit the President's Fearless Fund, the Honors College and the Gemstone Program.
The Gemstone Program is one of seven Living Learning Programs within the distinguished Honors College and celebrates its 25th anniversary this year. A unique multidisciplinary four-year research program for selected undergraduate honors students of all majors, Gemstone challenges and supports students in the development of their research, teamwork, communication and leadership skills.
As a member of Gemstone's Ecodynamics team, Dan Schwartz '03 worked on a thesis called "The Environmental, Social, and Economic Impacts of Corridor H on Monongahela National Forest and Surrounding Areas," which used the construction of a federally-funded highway in West Virginia as a case study to examine the environmental effects of the new road.
During his time at UMD, Dan Schwartz was also active in the Alpha Epsilon Pi fraternity, played trumpet in the marching band, The Mighty Sound of Maryland, and was a member of UMD's 2003 Soil Judging Team.
Dan Schwartz graduated with B.S. in environmental science and policy and now works as a soil scientist.
While his son's positive and impactful experiences were the impetus for Ken's giving, he added, "I'm also concerned over the fact that in the time of constrained state budgets, it's probably easier to shortchange universities compared to some of the other requirements that states have to be mindful of, whether it's K-12 schools, whether it be highways, whether it be police and fire…Therefore, it behooves individuals like myself who can afford it to give to state schools."