Kristan Skendall, Ph.D.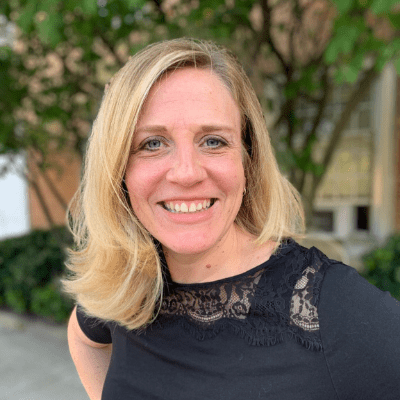 Kristan Skendall, Ph.D.
Associate Director
Dr. Kristan Cilente Skendall serves as Associate Director of the Gemstone Honors Program in the Honors College at the University of Maryland, where she teaches GEMS102 and co-teaches GEMS202. She works closely with the research teams, faculty mentors, and librarians. Dr. Skendall received her B.A. degree in Sociology and History from the College of William & Mary (VA), her M.A. degree in Higher Education Administration from the University of Arizona, and her Ph.D. in College Student Personnel at the University of Maryland.
Dr. Skendall previously served as the Assistant Director for Orientation and Leadership Programs at Georgetown University and Senior Coordinator for Community Service-Learning at the University of Maryland, where she oversaw the development of the Alternative Breaks program on campus from 2005-2008. Additionally, Dr. Skendall has worked with the National Clearinghouse for Leadership Programs, ACPA-College Student Educators International, and the U.S. Department of Education with the Committee on Measures of Student Success.
Dr. Skendall's research focus is primarily related to college student leadership and service-learning. Her dissertation, Socially Responsible Leadership: the Role of Participation in Short-term Service Immersion Programs, connected leadership outcomes with short-term service immersion programs and service-learning participation in general. Additionally, Dr. Skendall has published several articles and book chapters related to student leadership, alternative spring break, multiple identity development, and new professionals needs. Dr. Skendall has taught graduate-level courses on research methods, leadership, and student development in addition to undergraduate leadership courses and Gemstone courses.
Contact
University of Maryland, College Park, MD 20742